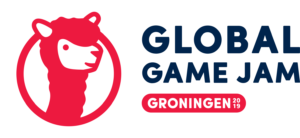 We're looking for reinforcements!
Hi jammers, volunteers and everyone who has been a part of our northern Global Game Jam location.
For the last edition of the Global Game Jam, we could not host a physical location. Instead of hitting pause for a year, we decided to roll up our sleeves and make sure that not only people from the North would have a GGJ to attend, but anyone from the Netherlands, in a never before seen national edition of our beloved annual jam. The stream was a big success, and we felt utterly connected to everyone who joined us; we had not imagined it would come close to a "normal" location, but it exceeded our expectations!
For the 2022 edition, we would love to continue what we started with Global Game Jam NL. However, we are also anticipating a return to relative normalcy, with physical events becoming possible again near the end of 2021. Therefore, our team is effictively split in two, and we require assistance to manage the Groningen location. Additionally, after our doubling of the location size and finding a great recurring location, we think a new breath of air in the organisation would be great for the event.
That's why we are asking you if you want to join us on the GGJ Groningen team.
So who are we looking for?
Enthused new organisers for GGJ Groningen, who will work together with (part of) the current organisation team to deliver a great game jam for our participants
Time investment: a big part of this will be the preparation, which really gets going around October and continues, well, until the day itself. In these three months, expect a couple of weekly hours of organising, and a core team meeting every 2-4 weeks, which intensifies in the month of January.
And of course, your full presence in the weekend of Jan 28-30, 2022
You take on a specific part of the organisation, such as catering, hardware, or managing participants. Again, with assistance and mentoring from the current team.
Preferably, you also work with us on improving the processes of our event, e.g. logistics or ticketing
During the weekend itself, you also take shared care of jammer comfort and managing the larger volunteer team
N.B.: This is an unpaid position, and you will be joining a team fully comprised of volunteers in a non-profit organisation. You'll have our eternal thanks however, and some nice dinners throughout the year!
---